Standard Athletics: For Monday, 10/11/21 - All outdoor afterschool sports are cancelled for today due to poor air quality and high winds.

We are seeking stakeholder input on our district use of funds. Follow the link and share your thoughts. bit.ly/SSDdistrictuseoffunds The survey is open 9/30 to 10/8/21. Thank you!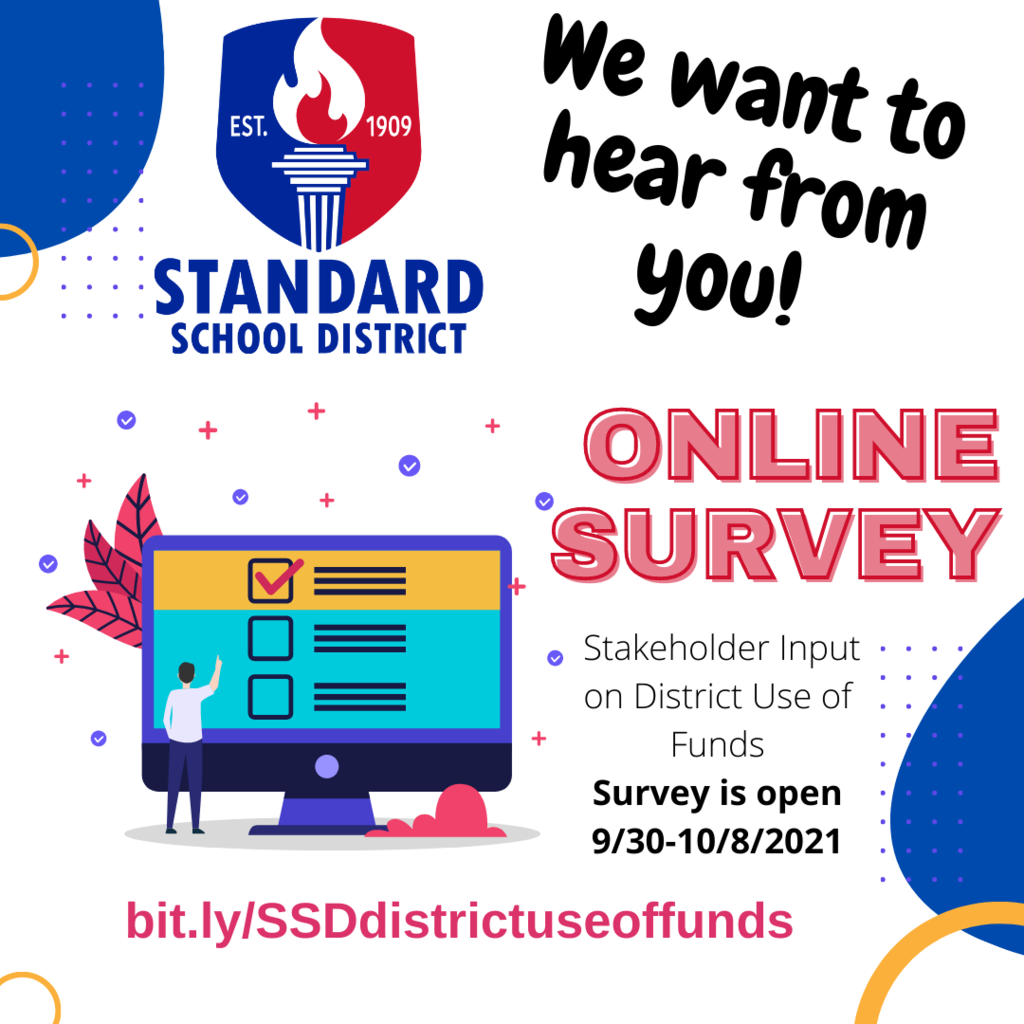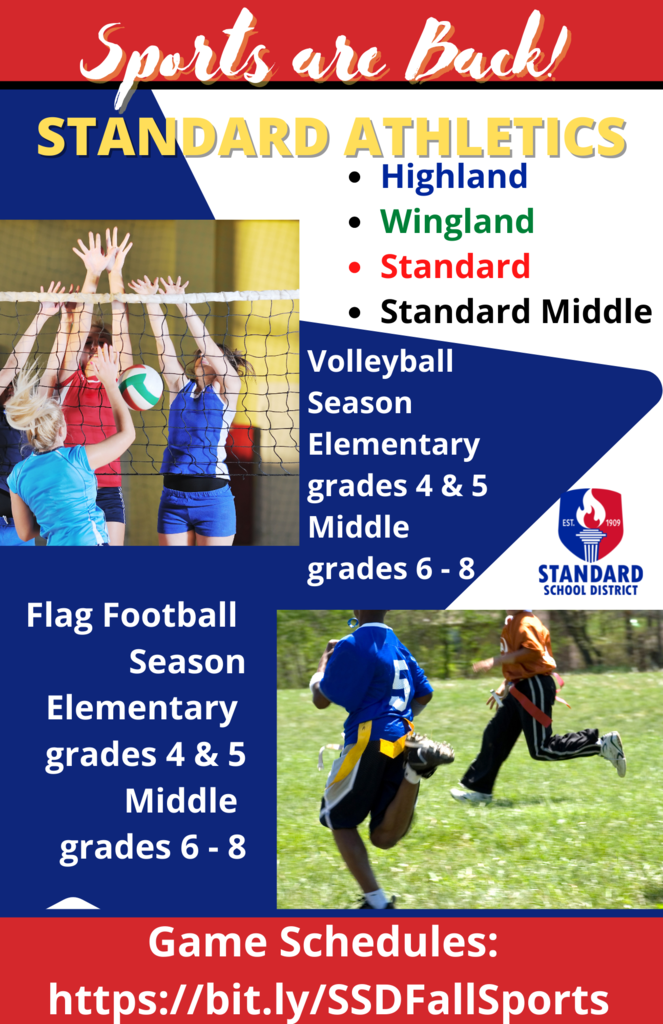 Sports are back at Standard and FREE for all students! Elementary tryouts for Flag Football and Volleyball begin Monday 9/13. Students must be in 4th or 5th grade, and will meet the coaches on the basketball courts.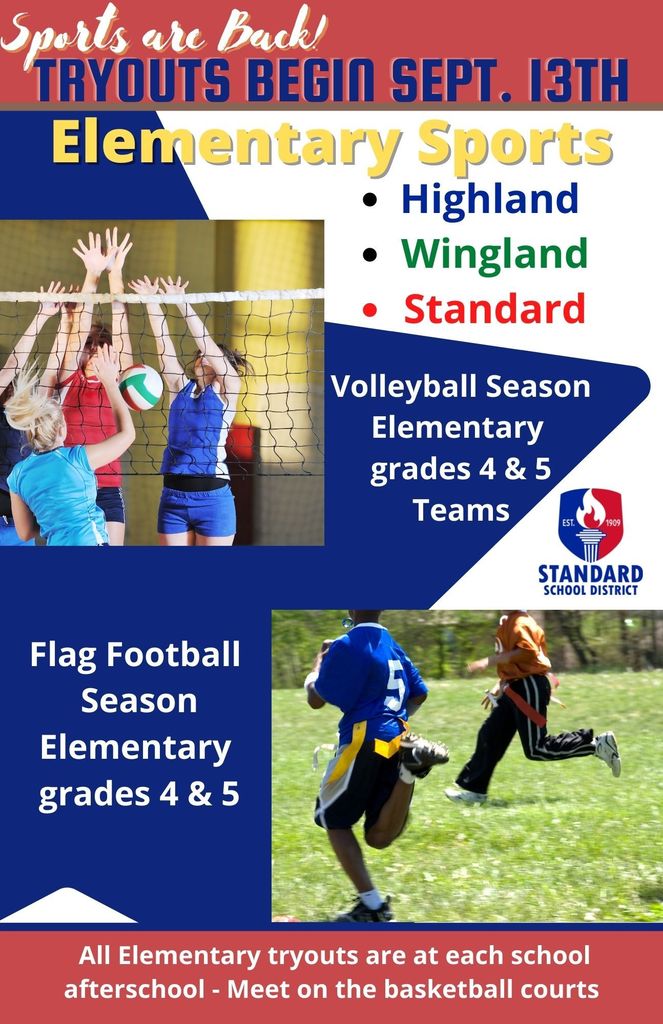 Sign up for our BONUS Summer Camps happening in July! Sports clinics and field trips!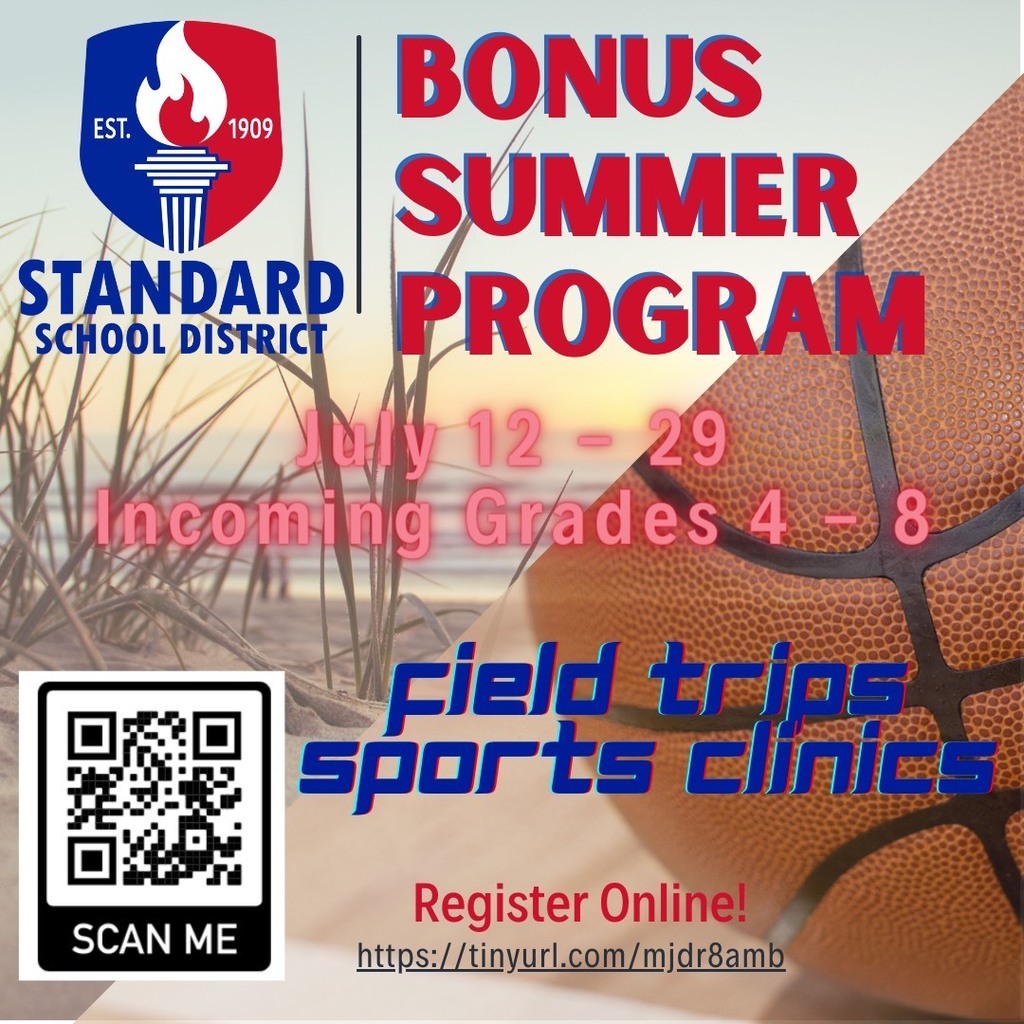 Live Feed